Project
At Travelling into the [future] we are working towards developing future scenarios for sustainable tourism in Spain. We collaborate with key actors in the public and private sectors, incorporating business, political and social spheres. We involve representative stakeholders who are not only affected by, but also committed to change.
Our aim is to create alliances that facilitate the design of sustainable strategies and better ways of doing tourism. Future scenarios are ideal tools to help citizens, communities and businesses identify and implement concrete actions towards more sustainable and just models. Tourism has enormous power to accelerate these changes.
The project was based in three different Spanish regions, each one with a focus on a different type of tourism:
Puerto de la Cruz
Canarian island of Tenerife
Donostia-San Sebastián
Basque Country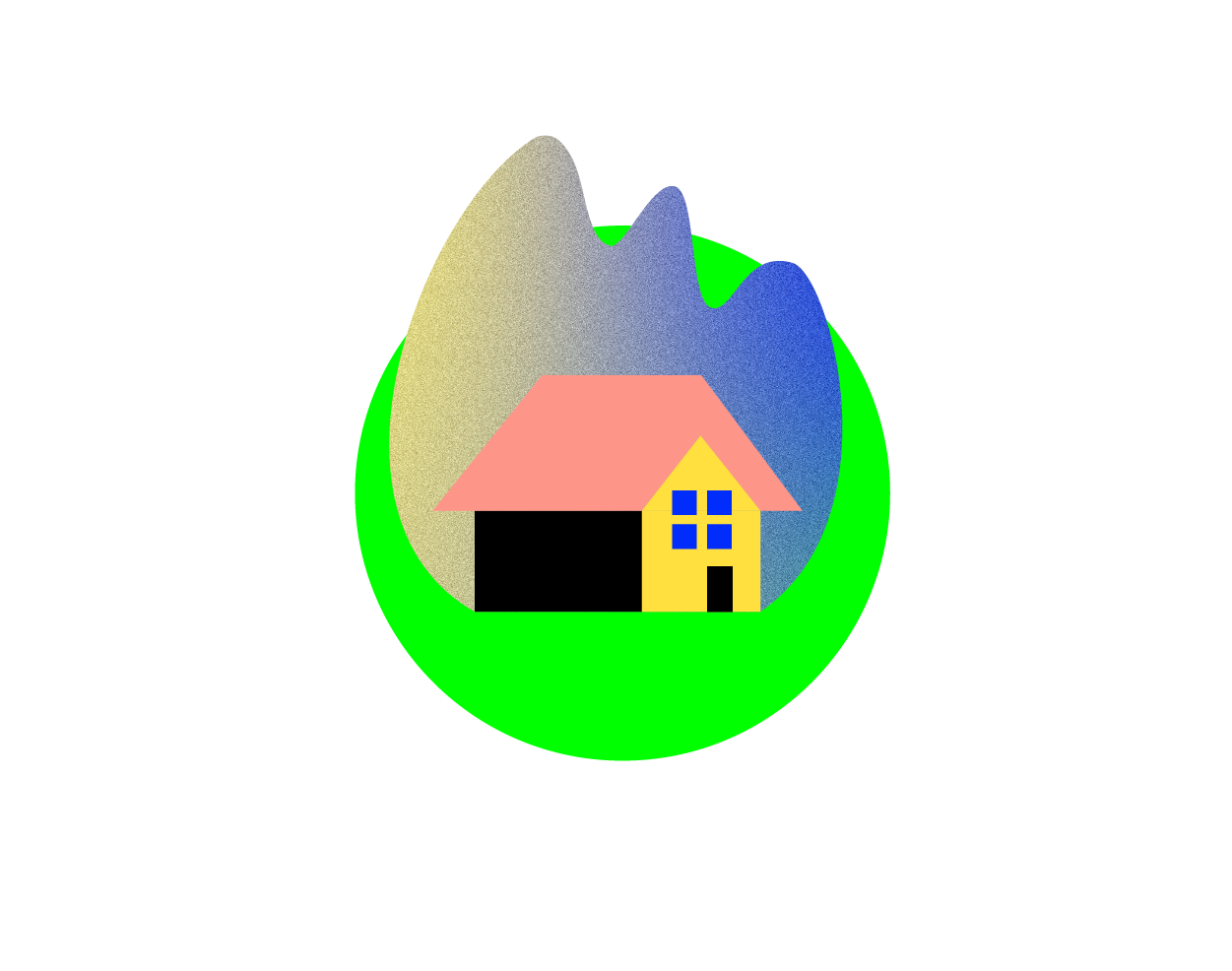 Laciana Valley
Region of León
With a duration of eight consecutive months, the project was structured into three separate phases:
Research
In this phase, both the PESTLE analysis and the elaboration of local stakeholder maps were aimed at:
understanding environmental key factors,
identifying hot topics and
building local stakeholder maps.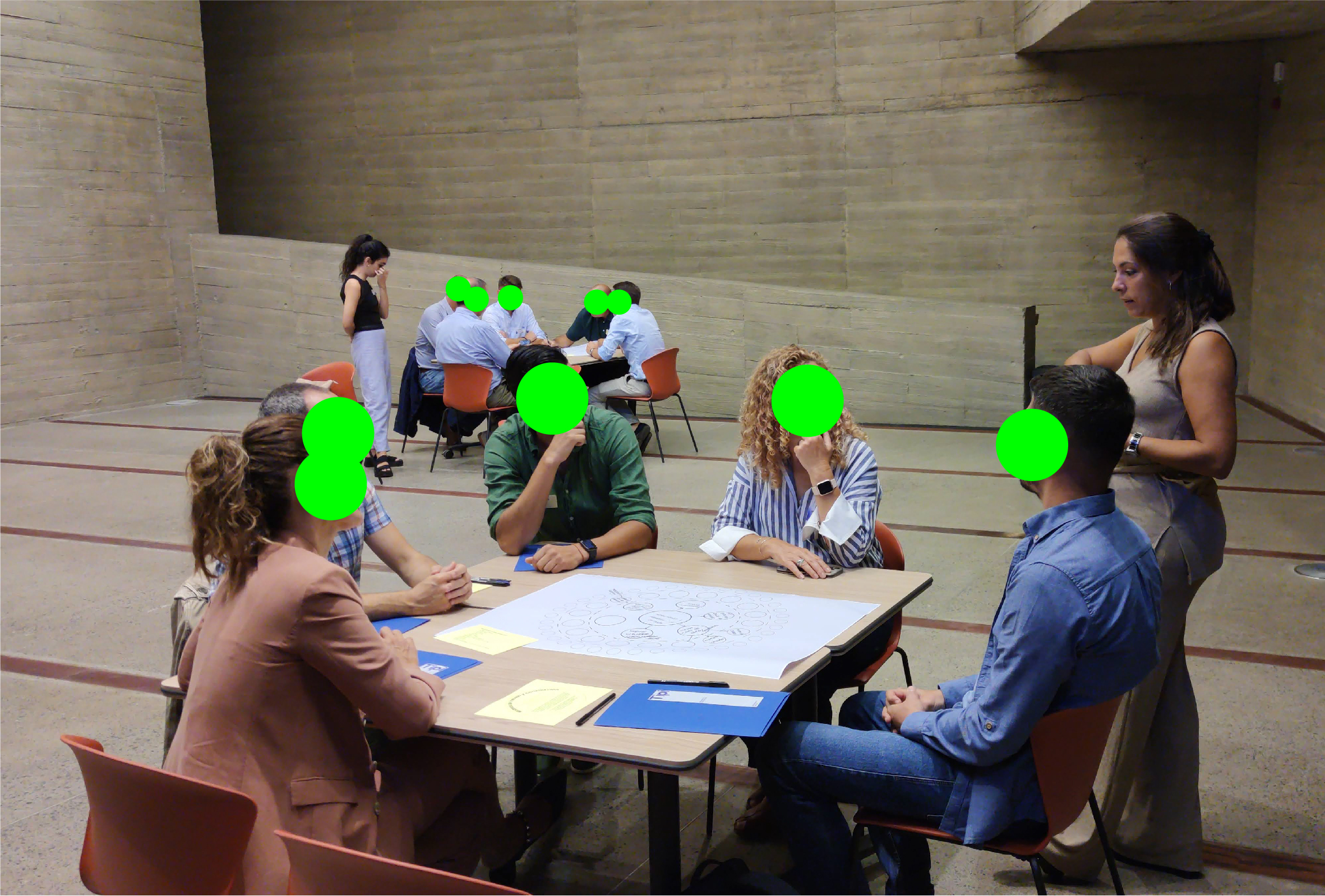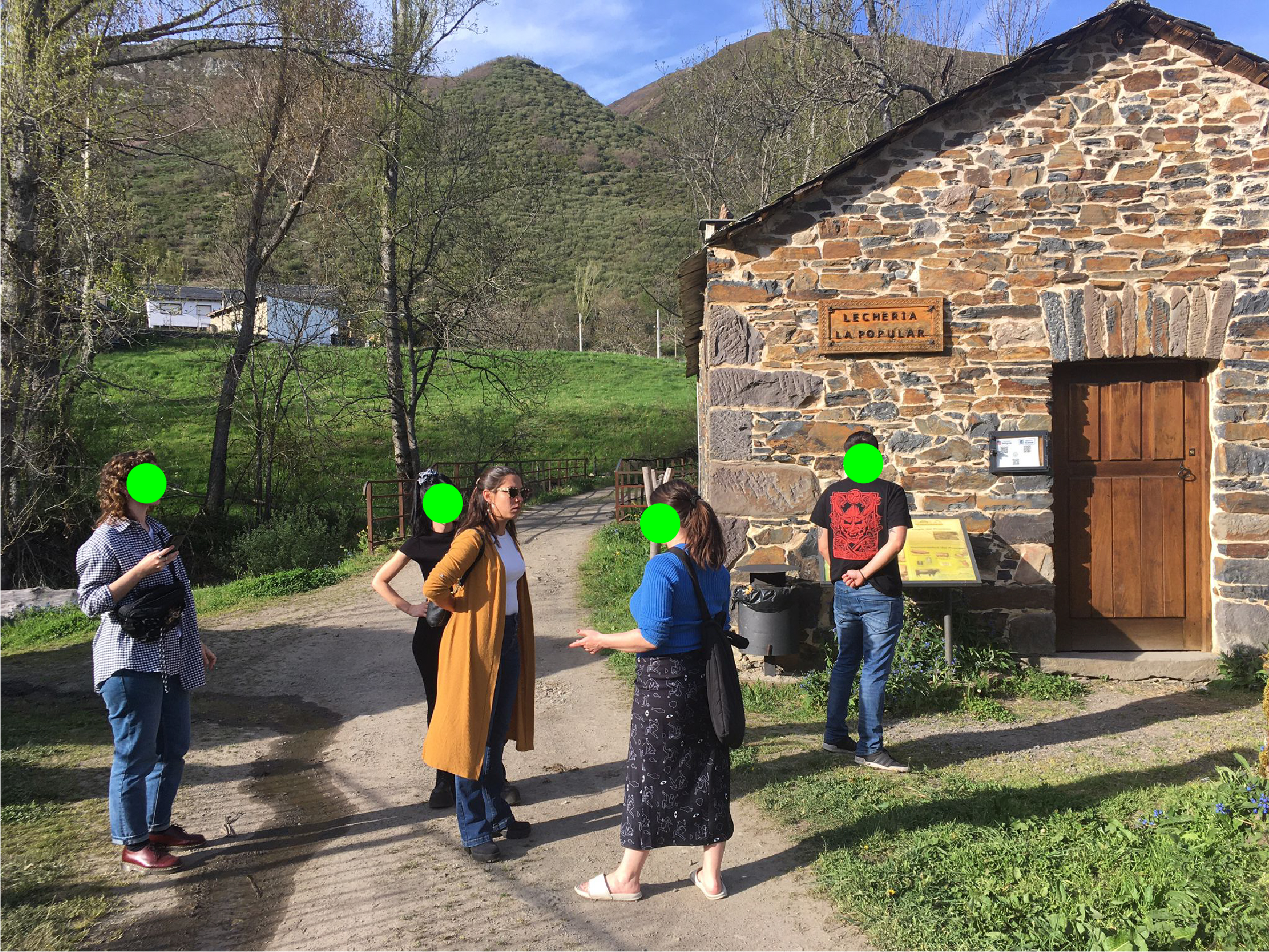 Crowdsourcing
In this phase, participatory workshops and a Delphi survey were run in parallel, built upon and at the same time challenging the knowledge gathered in the previous phase.
Stakeholders from each three touristic regions were invited to participatory workshops, where they were engaged in critical future-facing discussions and reflection processes. Nearly 40 stakeholders from different sectors intersecting with tourism took part in these activities
In total, 27 experts from the academic and professional tourism sector in Spain took part in an online Delphi survey, providing wisdom about a wide range of topics that may be impacting possible futures of tourism in the country.
Within the stakeholder workshops and Delphi survey, a futures framework was adopted that helped pave the way into imagined futures – both perceived as desirable but also as possible or even likely.
Storytelling
The results were used as the fundament for building six future scenarios, visualised as a written narrative accompanied by an illustration.
Each scenario is composed of an engaging story, providing glimpses into a desirable future world of tourism. They represent an explicit future vision of how things may turn out on the path of transitioning towards more sustainable models of tourism. Each future story, together with its illustration, includes pathways of transformation while maintaining recognisable elements of the present territory it depicts, facilitating the identification of possibilities for change.
Building up and strengthening local stakeholder networks and generating ideas for future sustainable tourism(s).
Gathering of key insights on desirable, possible and likely future developments of tourism in Spain.
Identification and discussion of needs, desires, worries and attitudes of tourism stakeholders – in its complexity and diversity.
Six future scenarios to inspire can activate communities, organisations and citizens to define measures that accelerate the transformation towards a better, more sustainable tourism.
Much more needs to be done in order to translate the collected key insights and outcomes of this project into actions towards better futures. There are three main paths identified as particularly relevant for the year(s) to come:
1
Developing indicators to measure the performance of (future) touristic activities in terms of their sustainability.
2
Creating a network of change agents within the tourism sector to exchange experiences, needs, knowledge and to collectively identify possible synergies and action steps to be taken.
3
Designing experimental pilot projects focusing on solving some of the concrete challenges identified as common to one or all of the regions observed.
A collaborative project designed by Tipi and Futures Probes.
Tipi
Situated in Bilbao
www.tipigara.co
We drive transformation. We want to create more autonomous communities, capable of shaping their own future. That's why we work in a participatory way using new ideas, methodologies and ways of doing things. We research, mingle with others and experiment to generate solutions that transform our daily lives and improve the present we inhabit.
Futures Probes
Situated in Tenerife and Berlin
www.futuresprobes.com
Futures Probes is a collective of futures scientists exploring desirable futures of various topics, such as (regenerative) tourism. We support people and groups in their exploration and formulation of preferred futures. Our aim is to promote the development of and discussion around positive and alternative visions for society as a whole.
European Climate Foundation
This project is funded by the European Climate Foundation.
The ECF is dedicated to responding to the global climate crisis by creating a net-zero greenhouse gas emissions society. They harness the power of effective philanthropy to support the climate community in shaping public debate and forging bold solutions. Together with hundreds of partner organisations they are at the forefront of a global movement to ensure a liveable planet for future generations.